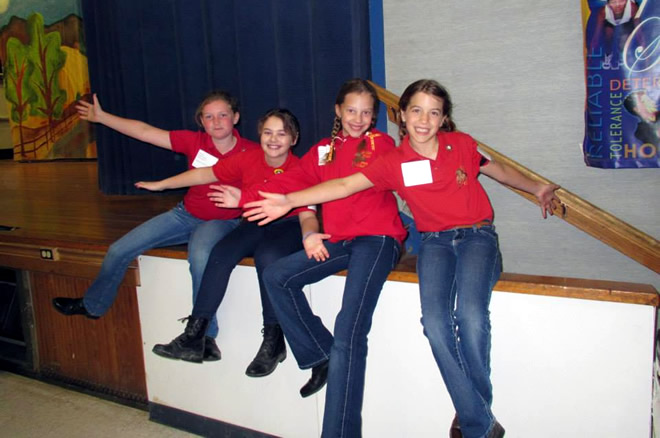 Thank you for your interest in our club! We are delighted that you are interested in joining the USPC organization. Golden Hills Pony Club is a USPC chapter, located in Southern Santa Clara County. Our members come from Morgan Hill to Hollister and beyond. Club members participate in a wide variety of activities, including mounted meetings, horse management meetings, clinics, rallies and fundraisers. The USPC mission is to teach safe, effective riding and horse management/care while providing an opportunity for fun and friendship.
Becoming a USPC member is a great opportunity for young riders to learn while having fun. It is also a significant commitment. Please stop by our next meeting and find out more!
To join the Golden Hills Pony Club:
Please contact our DC, Bess Pieracci at (831) 663-1351 or email Bess at brucette123@aol.com, for information on our next meeting.
Attend our next meeting along with your parent(s)
Print out the following forms:
Fill out the forms in the packet.*
Submit filled out forms and pay dues (make checks to Golden Hills Pony Club) to DC (Bess Pieracci).
*We need all paperwork signed and dues paid before you can begin riding and participating in the club. Our DC will collect the dues and signed forms which will be sent in to the USPC National Office in Kentucky. USPC National will process your payment and Membership Application and then you can begin riding with the club.
Please take a look at the USPC website PonyClub.org and also the rest of this website for our club activities and information about Golden Hills Pony Club. We are currently meeting the 2nd and 4th Sunday of each month for mounted meetings or horse management lessons. We work with several trainers at many local Gilroy and Morgan Hill barns. Most of our members also have regular riding lessons/training outside of the Pony Club instruction they receive. We meet the 4th Sunday of each month for Horse Management instruction and/or a mounted meeting at South Bay Horse Ranch in Gilroy or other locations.